The strange tale of the relationship between Konami and Hideo Kojima has taken another odd turn. The New Yorker has reported that Hideo Kojima has wrapped up his duties with Konami earlier in the month. Adding fuel to the fire was a picture the author of the article, Simon Parkin, posted on his Twitter account.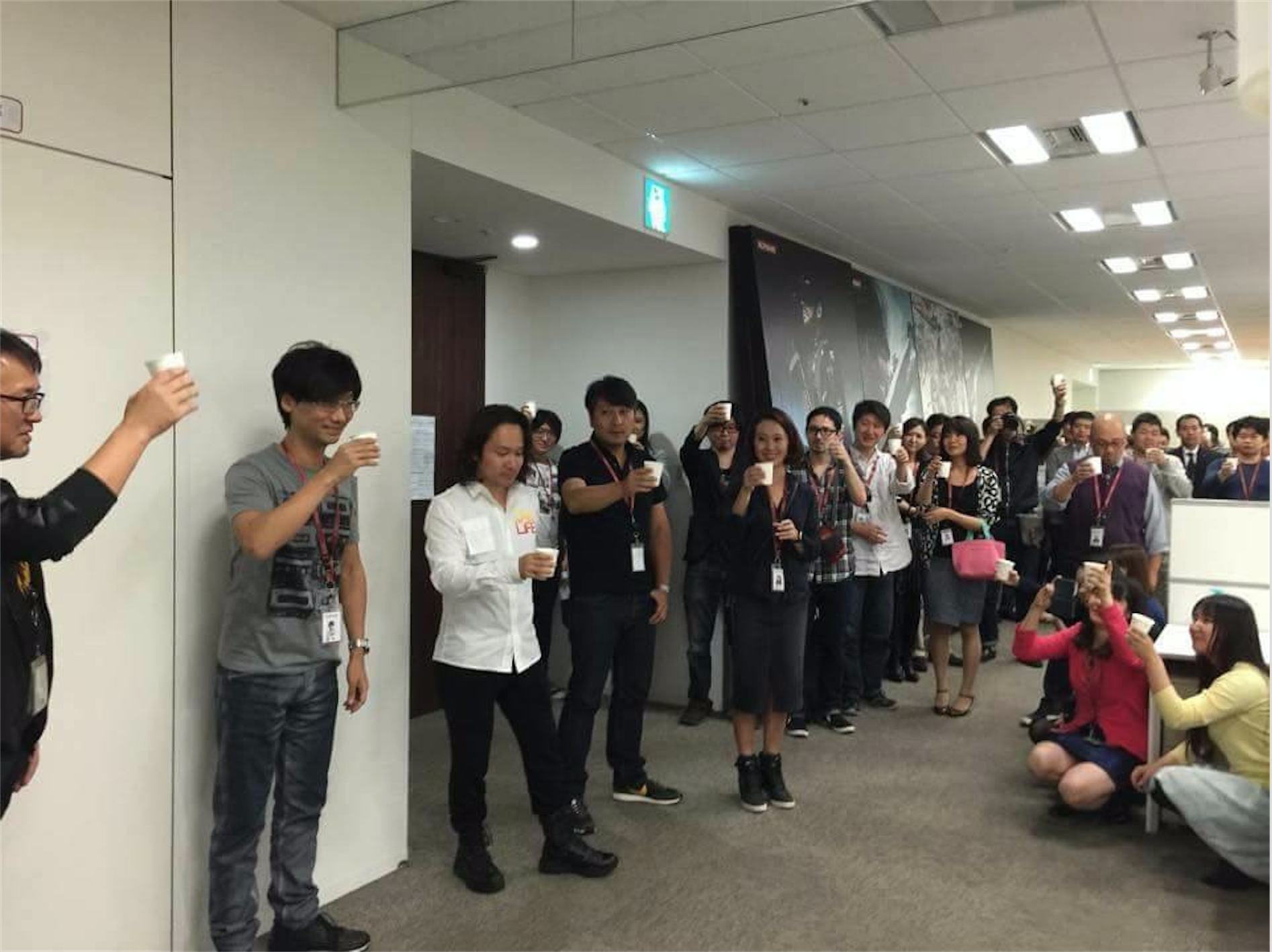 The picture features Hideo Kojima and other Konami employees toasting to what the author is calling his "farewell party". However Konami has disputed that saying Mr. Kojima is merely on vacation. A spokesperson told Tokyo Sports "Currently, Kojima is listed as a company employee [at Konami]." They added, "Currently, Kojima and the development team are finished developing Metal Gear Solid V and are taking a long time off from work."
When asked about the farewell party, Konami replied, "We're not sure what kind of thing this was."
The use of a "vacation" could be a way for a long fade out, but Konami insisted, "Because the development time for console games is so long and fatigue builds up, it's common for employees to take extended periods of time off when development is finished."
This party could really be any number of things, whether it is a going away celebration or even something simple as a birthday party. The fact there have been conflicting reports of what is happening makes the relationship between Konami and Hideo Kojima over the past year adds another wrinkle in the ongoing story.
What do you think gamers? Is this finally the end for Konami and Mr. Kojima or is this much ado about what might be nothing? Let us know what you think in the comment section below and for all things gaming, stay right here to New Gamer Nation.